Coconut Amino Sauce (250ml bottles back in stock !)

This sauce is produced from the sap of coconut tree blossoms and is intended as a replacement for soy based sauces.
[jcolumns model="50%,50%" inbordercss="0px solid #e2e2e2″ outbordercss="0px solid #999999″]

[jcol/]
[jcol/]
[/jcolumns]
This sauce is produced from the sap of coconut tree blossoms and is intended as a replacement for soy based sauces.

Organic, Low Allergy Flavour Enhancer with Sri Lanka and New Zealand ingredients
Coconut Amino Sauce | Taking the Soy, MSG and Sugar Cane out of flavouring sauces and condiments
Sizes: Coconut Amino Sauce – currently there is just 1 size arrangements, in 1 glass jar type.
250mls – 1 glass jar
500mls – 2 glass jar

How it's produced
Made from pure coconut sap and handcrafted with NZ sea salt, then fermented and aged. It has a very light taste of coconut nectar, medium saltiness. It is used in food dressings, food ingredients, sauces and condiments.
Coconut Amino Sauce Ingredients (Ceres brand will have slightly different ingredients)
Fresh Coconut Sap – 40%
Coconut Nectar Syrup – 20%
Coconut Nectar Vinegar – 15%
Sun-dried sea salt – 25%
Key features and benefits
Low Glycemic Index, Gluten Free, Non-Soy and Chemical Free therefore non estrogenic unlike unfermented soy
Contains 14 times the amino acid content of soy
17 naturally occurring amino acids
May contribute to muscle repair and rebuilding
May enhance brain and nervous system function
Can boost immune system and energy level
Potential uses include
Anything you'd use soy sauce for
Our customer emailed and said:
"On 17 Jan 2016 5:52 pm, "Suzy Fox" wrote:
Hello Coconut Oil Shop,

I just ate popcorn with a drizzle of olive oil and the Ceres Organics Coconut Aminos sauce. Sooooo scrummy!

Cheers,

Suzy"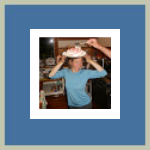 Suzy Fox
Do You Pay Postage or Freight?
As of may 2018, all orders $20 and above are postage and freight inclusive. You pay no more than the price in the check out, after you have chosen your items.
No extra charges for Rural Delivery
You'll pay nothing extra in any rural setting. You'll pay nothing extra in Stewart Island or even the Chatham Islands! (Yes they do consume our oil over there. It's not a very tropical place).